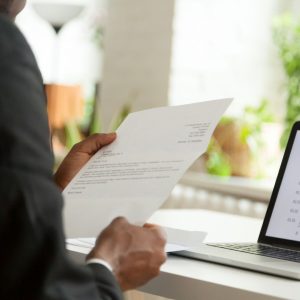 You are here because you are wondering how much professional resume writers charge. You don't want to go with the cheapest option, but you're having a hard time justifying spending thousands of dollars. So, how much is 'reasonable' to spend on resume writing services?
The cost will vary based on the level of one-on-one attention you receive, the writer's experience, and the quality of work. This cost also depends on where you are in your career. You may also have the option to purchase different types of packages. You can choose from just a resume or add a cover letter, a LinkedIn profile update, career coaching, and more.
What Professional Resume Writers Charge is affordable, not cheap.
Whatever you do, don't fall for those cheap options where you plug in your information, and the automated website spits out your resume. Many people fall for those, and unfortunately, it makes the applicants appear similar, uses lackluster or over-the-top formatting, and don't consider grammar or keywords.
For a custom resume tailored to your unique skill set, work history, and education, you should expect to spend around $500. This may sound like a large expense, but it's truly an investment in your future. A professional resume could be the difference between thousands of dollars a year, so you'll make your money back once you land the career you seek.
How much you are willing to pay for a resume service is a personal decision. Take the time to do some research because even higher-priced resume writing services may not be your best option. Consider a few things before you fork out the cash when looking for a resume writer. You want to consider their experience level and customer reviews, do they offer a guarantee, and can you contact the writer directly? These are just a few key items to consider before spending money on a resume-writing service. To learn more, fill out the contact form or give us a call at 402-215-8238!