Interview Coaching
Now that your new resume and LinkedIn profile are updated, you should consider interview coaching. Your professional resume opened the door to your dream job, but are you prepared to nail the interview? Heartland Resumes offers coaching to set you apart.
At Heartland Resumes, our focus is on all phases of the job search process. We consider interview coaching to be a huge part of that process. Our team of coaches will teach you how to answer tough questions, such as the always popular and hatred to answer, "Tell me about yourself." Heartland Resumes coaches help you understand your personal brand and how to market yourself to potential employers. Expressing your brand is an integral part of the interview process. So, whether you consider yourself a newbie or a seasoned interviewer, we firmly believe that our process will strengthen your effectiveness and land you the job.
The best players have coaches
No matter how good you think you are, you can always use more help. Did you know the best athletes in the world have coaches? You may be really good at what you do but- if your resume doesn't stand out and if you get an opportunity to interview for the job 'you've always wanted' and you are NOT prepared- you may not get the job you're perfectly suited for. Do not take chances with your chances.
Contact us to get started today. Our coaches are here to prepare you for what could be the interview of a lifetime or the interview that is the stepping stone to your next level.
Need more convincing? Read why it's valuable to hire a coach here!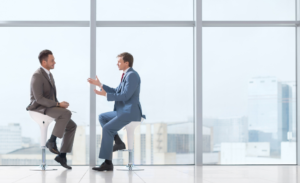 Heartland Resumes Request Info