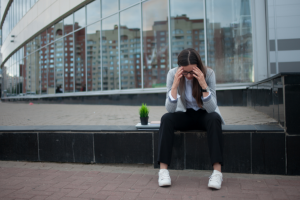 Provide Resume Services for Corporate Layoffs
As an employer, terminating an employee has to be one of the worst aspects of your job. Having to let several employees go at once in "layoff fashion" is worse. Shock, sadness, and extreme panic are the norm when the employees discover that their services are no longer required.
Suppose you, as an employer, find that firing a single employee or the layoff of many has become a requirement. In that case, Heartland Resumes is here to help ease the sting by providing employees with transitional services to maximize their opportunities for a quick and seamless transition into their next professional chapter.
The team at Heartland Resumes can work with each employee personally and efficiently to prepare all documentation required for re-entry into the job market: Resumes, Cover Letters, Reference Dossiers, and LinkedIn Profiles. We can also schedule time with our certified interview coaches with each employee to prepare them for interviews they are sure to land.
Ease the pain by providing Resume Services during a Layoff
As a company letting go of employees, you'll find this a tremendous investment as you can ease the pain of this challenging chapter and maximize the odds of better days ahead. Providing services from Heartland Resumes will reflect well on your company in both the short and long term. It will communicate that your organization cares about its employees and their families during this transitional time.
Our primary market is Omaha – Lincoln – Des Moines and surrounding communities, and we can help companies across many industries all over the United States. We offer group discounts and would love to talk with you about handling your layoff needs efficiently and graciously.
Heartland Resumes Request Info