What are the Most Popular Resume Formats?
Choosing the best resume format for your unique career journey can be tricky. You can choose several formats, but the most popular resume formats are chronological, functional, or a combination of the two.
The Chronological Resume
This is the format that most people use (for better or worse). This format uses a timeline approach to show previous positions and experience from current to oldest. This format works well for applicants with a solid work history and relevant experience with titles. This approach will come across well when an applicant has "climbed the ladder" and received promotions over time. Since this is the most popular format, recruiters may find this resume easy to scan and digest quickly.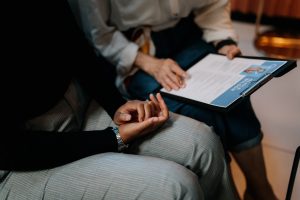 The Functional Resume
This resume is used less frequently but can be more impactful in some situations. A functional resume focuses on your accomplishments and skills rather than titles. This can benefit job seekers who may not have relevant job titles but still have the experience necessary for the position. This format also works well for applicants who have gaps in their work history or are just starting their careers. It can also be very useful for applicants with years and years of job history who want to focus on their key accomplishments and skills.
Contact us or call 402-215-8238 to ask our experienced resume writers which format is best for your experience, goals, and background.