Whether you're updating your old resume or creating one for the first time, knowing where to begin, what format to use, and what to include can be stressful. Many job seekers turn to paying someone to write your resume, like Heartland resumes, to ensure they are effective and impactful. Many resume writing services, such as Heartland Resumes, guarantee you will land interviews.
As you continue researching the value of hiring a resume writer, you will find that hiring a writer is well worth the investment. Yes, there's an initial cost, but the long-term benefits of landing a better position with the potential for additional monetary gain will more than compensate for the initial cost.
Paying Someone to Write Your Resume
A resume writer will help you land interviews for positions that may be overlooked. A certified, professional resume writer will take the time to produce a quality, well-rounded, and meaningful resume that will help you land the job of your dreams.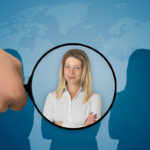 However, don't be fooled by those resume factories and cliche templates that are often of questionable value and sometimes even require recurring payments. When you hire a resume writer, ensure there is a guarantee for the work and that the resume writers are certified and experienced.
When you consider the return on your investment, the cost for a professional writer is well worth it! Do not take chances with your chances.  Contact or call Heartland Resumes to hire a certified, professional resume writer (402)215-8238!