Is your Resume Professionally Written?
A certified professional resume writer can greatly improve your resume. A resume that is well-written by a professional will get you more interviews! A resume professionally w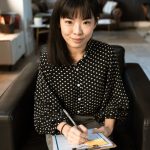 ritten by a certified resume writer offers many great benefits, such as the following:
Expertly Written – Professional resume writers are skilled, trained, and certified in writing resumes. They know how to showcase your unique experience, passions, interests, education, background, and more. They are familiar with your industry and are able to use keyword-rich messaging to catch future employers' attention.
Written to Pass– Professional resume writers know how to get your resume past screening software. Recruiters often use software that organizes all the resumes received and prioritizes candidates based on wording and formatting. Our writers will tailor your resume to the position in order to help your resume get into a recruiter's or hiring manager's hands. Unfortunately, your resume will not be seen if it doesn't pass the screening.
Formatted – Certified resume writers know how to format your resume in a professional way. The acceptable formats have changed a lot over the years, and some formats are more effective than others. Our professional resume writers are well versed in all the different types of formats and will personally tailor your resume format to be the most impactful.
Contact our resume writers or call  (402)215-8238 today in order to receive a resume professionally written that's guaranteed to work!