Omaha Resume Writing Service
Looking for an Omaha resume writing service? Look no further! Heartland Resumes offers top-notch professional profile writing services at a reasonable price and even guarantees your satisfaction!
Our resume writers are certified, experienced, and local! We know what recruiters in the area are looking for and how to help you showcase your skills to land you more interviews. Studies show that employers only take about seven seconds to decide which pile your resume should go in (the call or no call pile). It's imperative to have a well-written, stand-out resume that can be glanced at quickly and easily to end up in the "call pile"!
Whether you are new in your career or a seasoned veteran, we are experienced at helping professionals from all levels. Those with decades of experience may struggle to fit all of their work histories onto a resume, and those new to the workforce may have difficulty filling out the page. That's where our certified, professional resume writers will come to the rescue!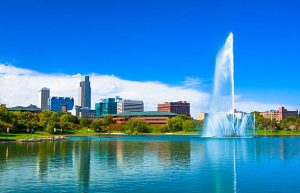 In addition, to resume writing services, we offer cover letters, reference pages, and LinkedIn profile assistance as well! Looking for a job is stressful enough on its own; let us help you shoulder the heavy lifting.
Do not take chances with any chance that you get. A professionally written resume will outstrip the 'investment' you make. And remember, this is an investment in yourself!
Don't go to those resume writing mills, or you'll end up with a resume that doesn't stand out to the local recruiters. Trust the local experts to tailor your resume as unique as you are! To get started today, contact us at 402-215-8238 today!