Get the attention of the Hiring Manager with our Professional Resume Writing Services. Choose Heartland Resumes and Get the Interview and Job You Want.
Heartland Resumes is based in Omaha and serves clients in the surrounding areas. Most of our work is done online or by phone, so if you're not close to Omaha, we can work with you to get a professional resume that will help boost your career!
Don't take chances with any of your opportunities.
The Most Important Document in your Job Search is Your Resume. 
A professional, well-written resume will impact your job search in many ways. It attracts employers, leads to interviews, and eventually, that next job and career. And all of this begins with your resume.
Heartland Resumes has a team of Certified Professional Resume Writers. Our writing experts know how to craft your resume to fit the current business environment. Resume writing requires an individual strategic process to attract top employers.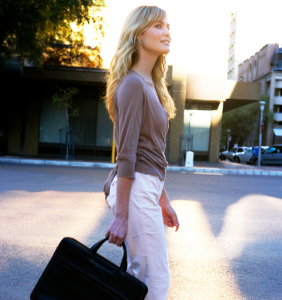 Therefore, your resume's information must be easily read and quickly noticeable. It will likely be rejected if you provide too much, too little, or the wrong information in your resume. Heartland Resumes Writing Services has expert writers to help you design a high-quality professional resume so you get that interview.
Studies show that employers only spend around 7 seconds reviewing credentials.
Resume Writing Services by Certified Writers at Heartland Resumes
Our focus is on combining personal attention with practical experience. This allows us to deliver a compelling resume that sets you apart from the competition. And creating that high-level, attention-getting resume is done at an affordable price.
Our clients range from new professionals to seasoned veterans. No matter your work experience, we work quickly while maintaining the highest quality. Heartland Resumes always delivers a well-crafted resume.
Our highly skilled writers are certified (CPRW) by the Professional Association of Resume Writers, providing you peace of mind that your resume, cover letter, LinkedIn profile, and all of our writing services are being completed by trained writers located right here in the Midwest.
Our professional resume writers have extensive work experience in:
corporate human resources

recruiting and staffing

business, technical, and creative writing
Heartland Resumes are offer resume writing services that will grab hiring managers and human resources (HR) professionals.
To get started today, contact us, and we will get in touch with you to begin the process.
Heartland Resumes writing services guarantee satisfaction. If you are not 100% satisfied, we will work with you and revise your resume for free within the first 12 weeks. You have invested in us, and we want to ensure it pays off for you! Learn more about our guarantee here!
Learn More about the Way Heartland Resumes Designs and Writes a Unique Resume
We always write our resumes from scratch. Our team encourages you to bring any previous resumes you've used to help us better understand who you are and your accomplishments. It's our goal to know and understand your job search goals before creating your resume.
We've created a Resume Supplement Questionnaire that identifies your previous achievements, professional and personal goals, and core values. It takes approximately 20 minutes to complete. Once you have it filled out and returned to our team, our CPRW experts will use the information to create a document that will make you shine!
The process takes 7-10 business days after we receive the questionnaire. We provide you with a draft for you to look over and edit. You can collaborate with the writer and give your feedback. When satisfied, we will email you a Word document and a .pdf file of the resume.
You need more than just a resume to land that next position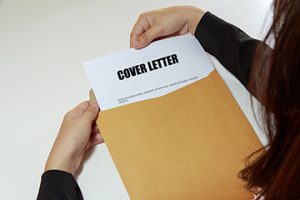 While we consider your resume the most important document in your job search, it is not the only document you will need as you look for and land that perfect job. Heartland Resumes specializes in interview coaching, LinkedIn profiles, cover letters, and reference dossiers.
Prospective employers will research your LinkedIn profile, so it is imperative that it is professionally written and shows you in the best light, like your resume.
An effective cover letter is one of our client's biggest challenges. The cover letter must stand out from the stack of candidates applying for the same position. You must highlight your value as a potential employee without dragging on or copying critical parts of your resume. Heartland Resumes writing services will provide a cover letter that gets you noticed.
A reference dossier is more than just a list of people and their phone numbers. We go through your list of references and develop an understanding of who they are and how your connection to them can best tell your story for the hiring manager and the position they need to fill.
When you hire Heartland Resumes, your reference dossier goes from being a required document to an outstanding tool that helps you land that great new job.
The Next Job you Want Starts Resume Writing Services from Heartland Resumes. 
Fill out the Request Info form on the right or the Contact Us page. This is the first step to landing your next dream job or advancing your career. Heartland Resumes is the best choice to get a resume done professionally in Omaha. We look forward to working with you!